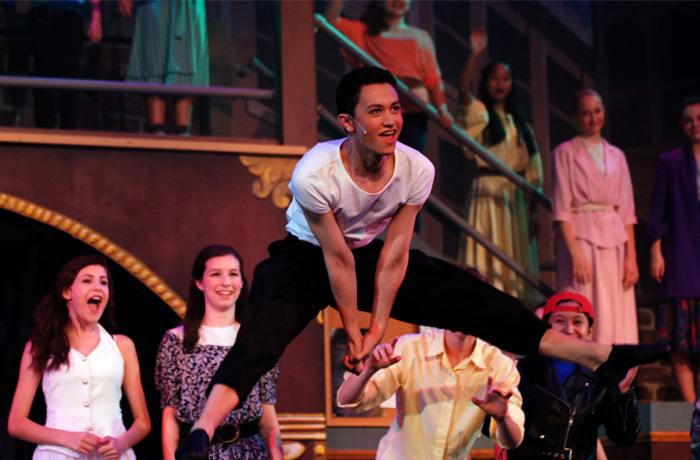 Place an Ad
Thank you for your ad purchase supporting RB Productions summer Youth Theatre. Ads will appear in this year's program insert.
Artwork for Ads
This page is still under construction. Online payment and ad upload features are coming soon!
Available ad sizes and prices can be seen in the following diagram. Note: this diagram is NOT to size! Please refer to measurements listed for actual ad dimensions.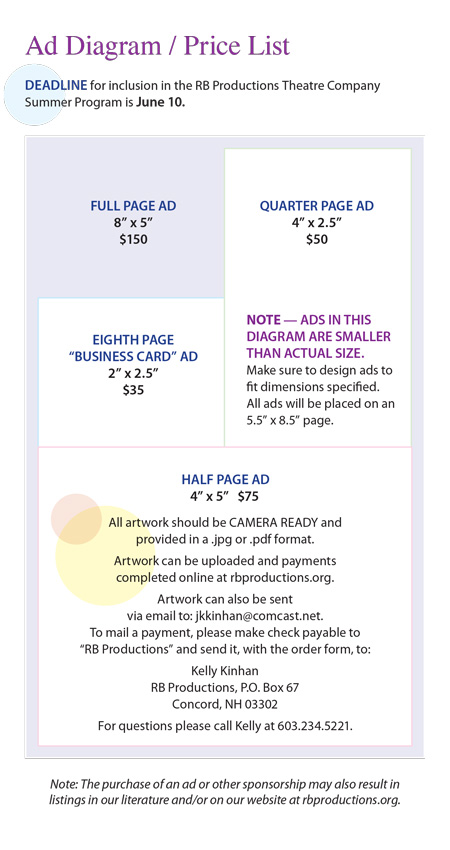 Payment
To place your ad, please make your check payable to "RB Productions" and send it, along with a Support RB Order Form to:
RB Productions
Marketing Chair
P.O. Box 67
Concord, NH 03302
Download a PDF of the Support RB Order Form here.
Submit Artwork
Artwork for your ad may be sent directly to Kelly Kinhan via Email. Along with the artwork, please make sure to provide the ad size, business name and the best way to contact you for any questions.
All artwork should be CAMERA READY and provided in a .jpg or .pdf format. 
What I love about RB Productions…
is that I met my best friends and my soul-mate. And RB got me into theatre.