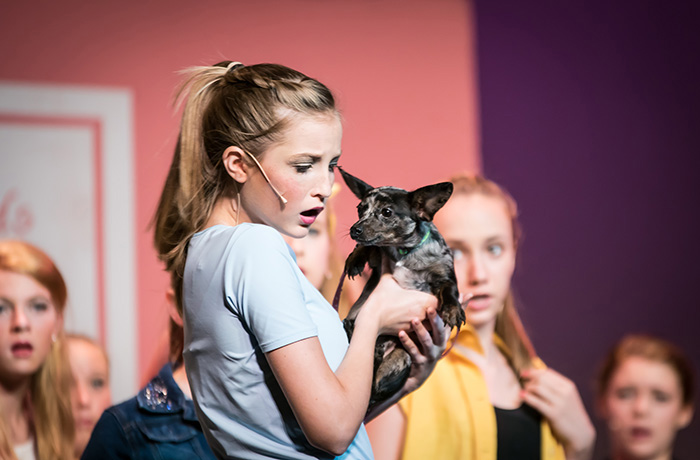 Membership
Thank you for considering becoming a Member of RB Productions! Your membership is very important to us. 
Why Membership?
The RB Productions mission is to integrate the arts into our community by providing professional level theatre arts training and live productions. We have been in business since 2003 and are proud of our reputation as a respected regional community theatre company. We work hard to maintain and develop the high quality programming and training opportunities that are expected of us.
Theatre arts are expensive. We are a non-profit and we strive to keep our activities accessible and affordable for everyone — especially for the families and attendees of our summer youth programs. Because of the overhead required to mount live theatre productions, our tuitions and workshop fees only cover 50% of the actual costs to present our shows.
Your membership helps us cover the remaining costs and allows us to continue providing high quality, reasonably priced, theatre activities.
We deeply appreciate the members, donors, and sponsors, who help make the RB Productions Mission and Vision a reality. We ask you to join their efforts.
Thank you for your support!
Become a Member and "Friend of RB"
Members will receive timely information regarding show dates educational programs and enrollment. Your membership fees will be used in several significant ways: to support our scholarship fund, to purchase special equipment, and to support the funding of special events.
To make sure that you receive these communications, please join our Mailing List.
Membership levels (Choose one)
Single $15.00 (16 and over)
Family $30.00
Patron $50.00 & above (Listed in season program)
Please download our Membership Form and send it, with your check made out to RB Productions, to:
Membership / Marketing Chair
RB Productions
P.O. Box 67
Concord, NH 03302
Stay tuned! Our online membership form will be coming soon!
What I love about RB Productions…
is that you become a family and everyone is so supportive and accepting of each other.