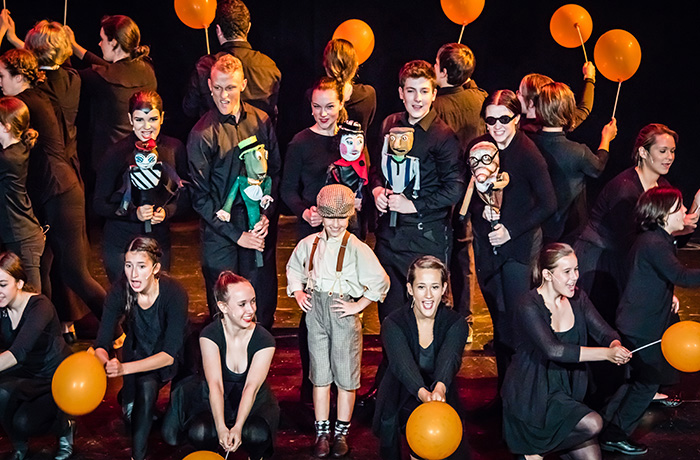 Youth Theatre
For Elementary, Middle and High School students.
Rehearsals and performances are held at the Capitol Center for the Arts in Concord, NH.
The RB Productions Youth Theatre programs provide musical theatre performance opportunities in acting, dancing, singing, auditioning, and technical and backstage production (lights, sound, costuming, choreography, etc).
Theatre productions encourage individual expression and personal development. Participants experience a sense of pride and accomplishment and build their confidence during a show. They are asked to try new things and take risks, taught how to handle success and failure, and learn how to support and encourage others. Best of all, they build lasting friendships and meaningful relationships and they contribute, in a fun way, to the larger community.
Known for Quality
Youth Theatre shows are performed on the main stage at the Capitol Center for the Arts. Productions have a rigorous daily rehearsal schedule and a fun, moderately high, level of performance expectations. Shows are usually produced within one week.
Limited Enrollment
These programs are very popular and have limited enrollment. It is common for registration to fill within the first 24 hours! Please register promptly.
What I love about RB Productions…
is watching all the children grow up on stage! — RB Productions is like my second family.