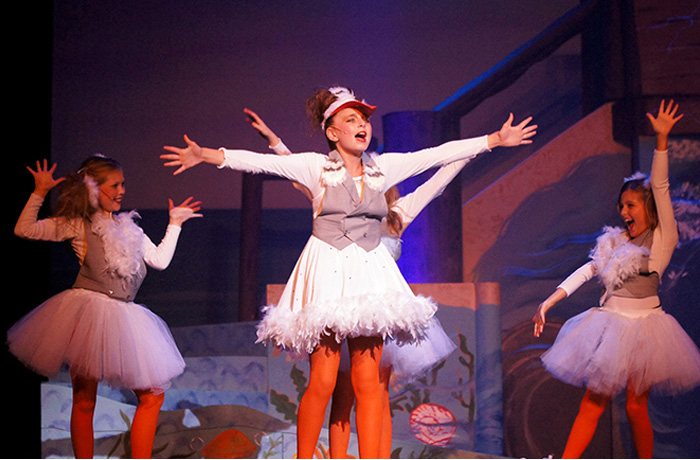 Programs
Our programs are popular, fun, and highly regarded by the general public and participating families. Activities include the award-winning Youth Theatre, RB Kids program, Broadway Performers Workshop, Masterclasses, Regional Workshops and Mainstage shows.
Due to their popularity, enrollment for RB Productions is limited and registration lists fill quickly (sometimes within the first 24 hours). Please register promptly.
For registration information see Enrollment. For specific program details see Events.
About Auditions
RB Productions operates much like a professional theatre. Once enrollment has closed, auditions for acting, dancing and singing are used to determine parts. Casting is determined by RB Productions directors and staff using criteria such as talent, experience, appearance, age, and cast cohesiveness.
Many of our youth are well rounded performers and know that RB's programs are "serious fun" and may be adjudicated for awards. As per any other sport, participants can expect to have a great experience as a part of a team. Although everyone will have an important role to play, named parts, solos and lines cannot be guaranteed.
See Auditions and Casting for more detailed information.
What I love about RB Productions…
is that RB has impacted me not just as a performer, but also as a person. — I gained confidence and found a group of people I love!