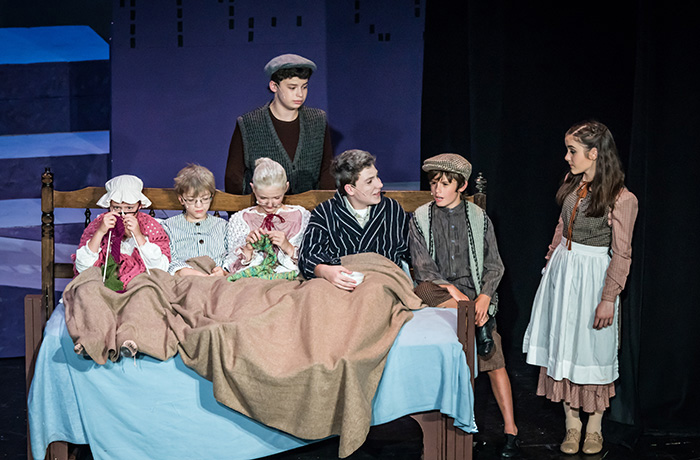 Required Forms
General Youth Theatre Registration Packet
RB Productions takes the safety of our participants very seriously. Detailed Registration Packets for the current summer season, including important program details, required forms and media order forms, will be available on the website in May (see below). They will also be provided via email to registered participants prior to auditions.
All packet materials requiring signatures should be completed and returned at auditions. If you do not audition, bring them to the first day of the workshop or rehearsal.
NOTE: Duplicate Pages Required!
In addition to returning a full set of registration forms, participants are required to provide signed Healthcare and Waiver/Release forms for each registered activity.
For example, if your child is participating in 3 summer theatre productions, you should complete one registration packet, and provide 2 additional copies of the Waiver / Release and Healthcare forms. These documents can be photo copies, as long as an original is included.
Full Registration Packet PDF
NOTE: Current season forms are posted in May. 
If you need the entire registration packet you will be able access it here:
Youth Theatre Registration Packet (Available in May)
Individual Documents from the Registration Packet
NOTE: Current season forms are posted in May.
The registration packet contains the following individual documents. If you only need one portion of the packet you will be able access it here:
1. Program Details:
Welcome Letter / Youth Theatre and Workshop Details / Letter from the Directors (Available in May)

2. Required Forms:
We expect each actor, actress, and family to read and sign the following:
Waiver / Permission for Pick-Up / Lunch Agreement / Photo Release (Available in May)
Medical Information (Available in May)
Courtesy Contract (Available in May)
3. Media Forms (summer Youth Theatre and Kids shows only):
Cast Photo Order Form (Available in May)
Accompany Video Productions DVD Order Form  (Available in May)
Bios
Along with the Registration Packet materials, participants will need to submit a brief Bio of 500 words or less. The bio and a headshot photo will appear in the show program. Bio Boards will also be on display in the lobby at the Capitol Center for the Arts during the show.
Submit a Bio (to online Bio form)
What I love about RB Productions…
is that RB impacted me not just as a performer, but also as a person. — I gained confidence and found a group of people who I love!