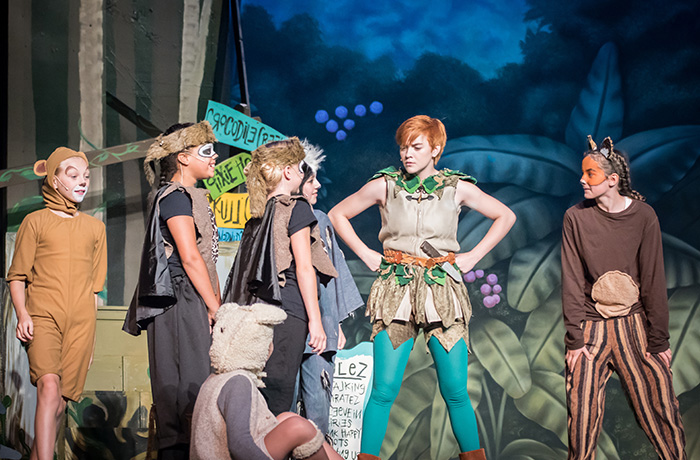 Our Mission / Vision
When Ryan Brown first started RB Productions his goal was to build a local theatre company that would provide performance opportunities for youth and young adults who were serious about pursuing theatre arts as a career.
Although some programs are now multi-generational, our main focus is still on providing youth with "real life" professionally oriented theatre experiences and opportunities to improve their craft. In addition to learning about theatre performance, acting, dancing and singing, participants also develop and practice professional skills in theatre management and direction and technical skills including music, sound, choreography, costuming, makeup, set design and painting, lighting and props.
RB Productions also builds community appreciation for the theatre arts by enriching local culture, providing family entertainment at a reasonable cost, and working to keep our programs affordable.
Mission Statement
The RB Productions mission is to integrate the arts into our community by providing professional level theatre arts training and live productions with an emphasis on summer youth theatre.
Vision Statement
The RB Productions vision is to create innovative and entertaining live theatre opportunities and experiences by strengthening and expanding programming, partnerships, professional and technical development, and access for participants and audiences.
Related Key Values
Adaptability and Affordability
Collaborative and Community Oriented
Inclusive, Supportive and Respectful
Committed to Educating and Fostering Professionalism
Achieving Excellence While Having Fun
Creativity and Innovation
What I love about RB Productions…
is that they provide amazing opportunities to work with real working professionals in the masterclasses and workshops. It's awesome to get feedback and to learn from them how I can improve my performance.