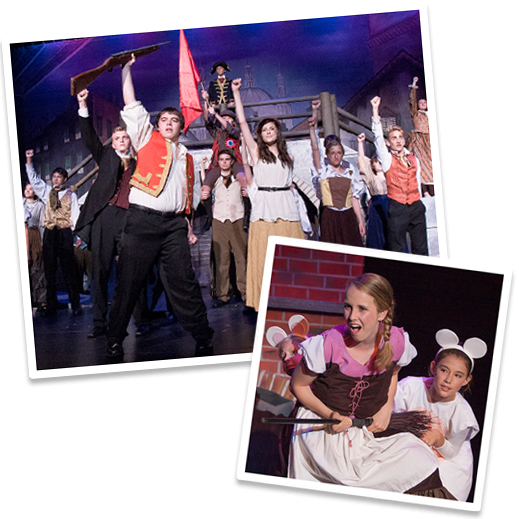 We are a non-profit community theatre organization providing educational theatre opportunities for youth and other theatre professionals throughout the state of New Hampshire.
Learn More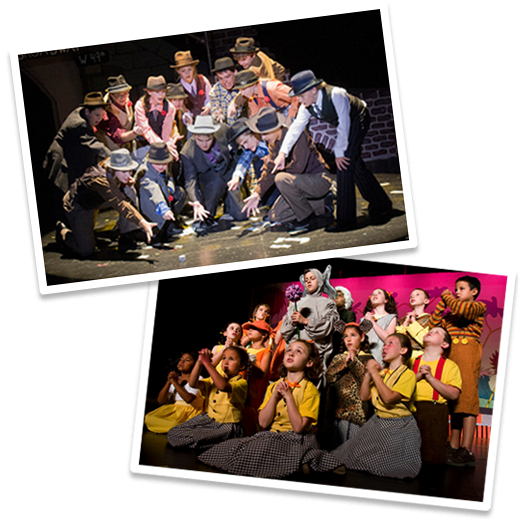 Our youth theatre programs are known regionally, and take place mostly during the summer months at the Capitol Center for the Arts in Concord, New Hampshire.
Learn More / Programs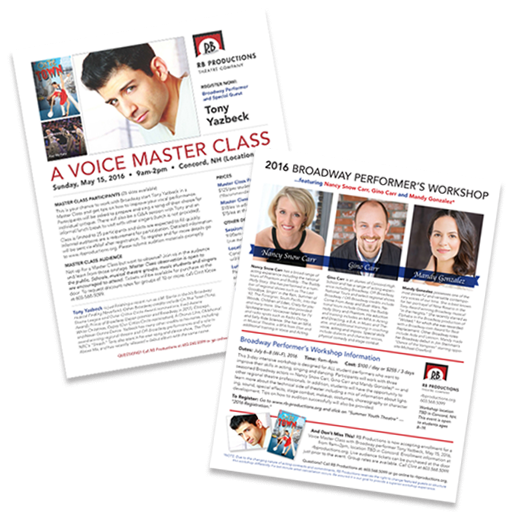 In addition to youth and mainstage shows, RB Productions offers masterclasses and broadway performer workshops. Join the mailing list for announcements!
Join Mailing List
Upcoming Events and Announcements
Join Our eMail List
To keep informed about RB Productions activities, auditions, special guests and enrollment dates, make sure to join our eMail list.
JOIN EMAIL LIST
Congrats to Jagger Reep for placing in the top 3 for "Best Actor, Youth" at the 2017 NH Theatre Awards for his role playing Buddy the elf in RB's Elf, Jr!
LEARN MORE
What Others Have to Say...
 "I value the opportunity for local youth in New Hampshire to participate in high quality theatrical productions. At RB they are given the opportunity to work in a professional setting with seasoned directors as well as learn from Broadway performers in masterclasses."
  — Joe P. —
Youth Summer Programs 2018
We now provide season discounts for families and multi-show registrants.
Multi-Show Registration: The first registration is full tuition. Shows 2-5 get 10% off! (Code: RBMulti-Regi$)
Family Discount: The first child pays full tuition. Other family members get 10% off! (Code: RBFamilyDi$count)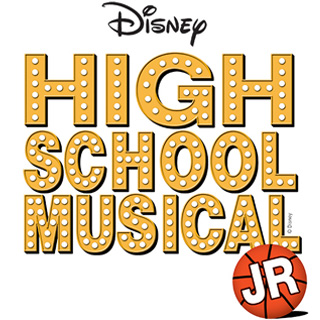 A star athlete falls for nerdy beauty at a holiday karaoke party. When they return to high school, they both audition for the school musical.
REGISTER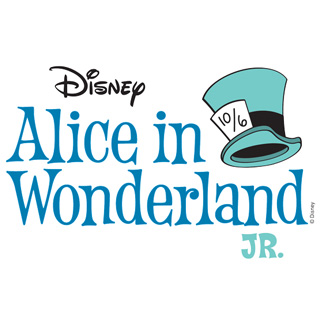 Alice is outdoors when she spies a White Rabbit with a pocket watch. Fascinated, she follows the rabbit down a hole for adventures.
REGISTER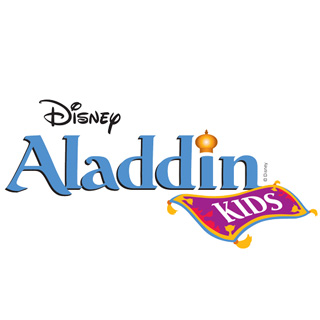 A street urchin vies for the attention of the beautiful princess, and uses a genie's magic power to become a prince in order to marry her.
REGISTER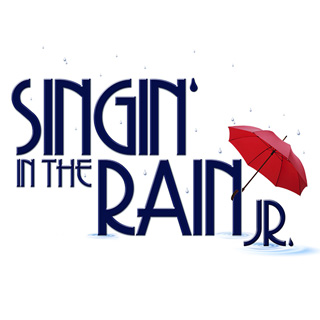 A popular silent film star with singer / dancer roots, Don barely tolerates his leading lady, who is convinced that a fake romance is real.
REGISTER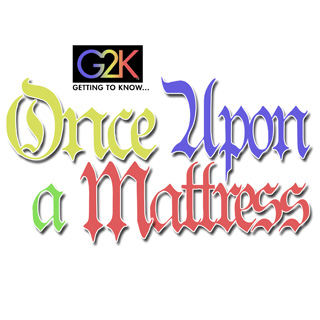 Because of her noble birth, a Princess is unable to sleep on a bed of many mattresses when a tiny pea is placed underneath the bottom one.
REGISTER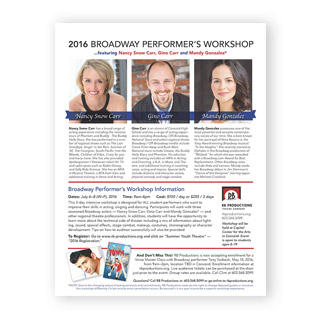 A workshop designed for those who want to further improve their skills in acting, singing and dancing. Summer 2018 guest artists TBD.
REGISTRATION TBD
Fun Facts About RB Productions
Average number of youth in RB Productions programs each summer.
Total number of years RB Productions has been in business.
Total number of kids who have participated since our first year.
Number of pizzas consumed in an average summer show season.
Support RB Productions
 You can support RB Productions in a number of ways including becoming a season sponsor or a show sponsor, paying for bio-boards or t-shirts, providing a scholarship, by donating paint and supplies or by advertising in our show program.
Support RB