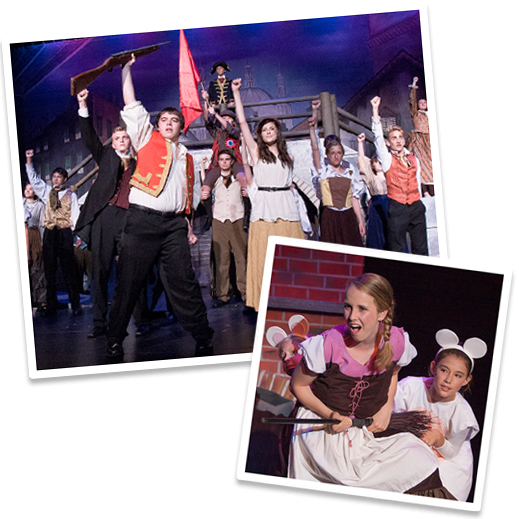 We are a non-profit community theatre organization providing educational theatre opportunities for youth and other theatre professionals throughout the state of New Hampshire.
Learn More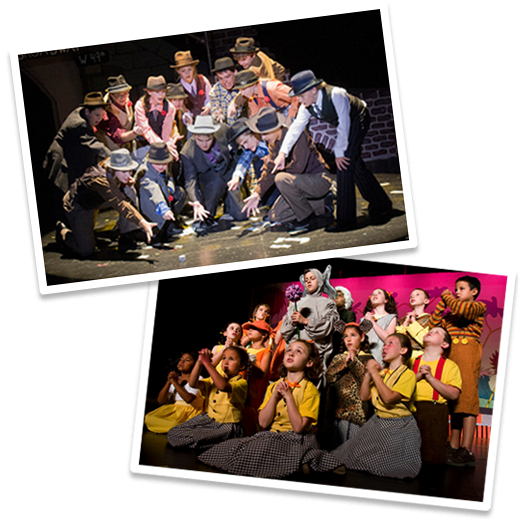 Our youth theatre programs are known regionally, and take place mostly during the summer months at the Capitol Center for the Arts in Concord, New Hampshire.
Learn More / Programs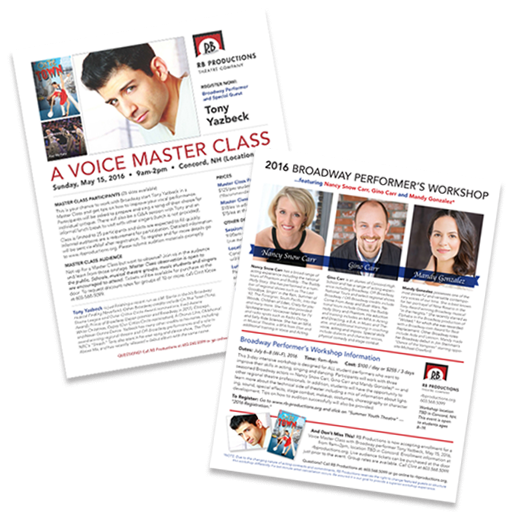 In addition to youth and mainstage shows, RB Productions offers masterclasses and broadway performer workshops. Join the mailing list for announcements!
Join Mailing List
Upcoming Events and Announcements
To keep informed about RB Productions activities, auditions, special guests and enrollment dates, make sure to join our eMail list.
SIGN UP NOW
Audience tickets ($10) are available at the door to observe the Voice Masterclass with Jenn Colella! Monday, October 9, 2017, 2pm–7pm, Capitol Center for the Arts, Concord
JOIN WAITLIST
Congrats to Rowan Ferrier for winning the "Best Actor, Youth" at the 2016 NHTA's for the role of J. Pierrepont Finch in RB's How to Succeed in Business…!
LEARN MORE
What Others Have to Say...
 "I value the opportunity for local youth in New Hampshire to participate in high quality theatrical productions. At RB they are given the opportunity to work in a professional setting with seasoned directors as well as learn from Broadway performers in masterclasses."
  — Joe P. —
See more comments.
Youth Summer Programs 2016
With equal measures of pluck and positivity, little orphan Annie charms everyone's hearts despite a next-to-nothing start in 1930s New York City.
EVENT CLOSED.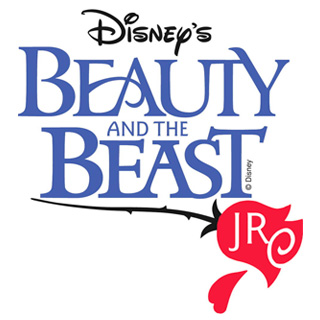 The classic story tells of Belle, a young woman, and the Beast, who is really a young prince trapped under the spell of an enchantress.
EVENT CLOSED.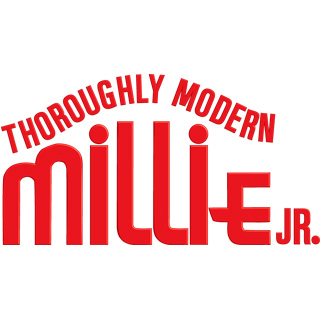 It's 1922 in New York City, and a young Millie Dillmount has just moved to the Big Apple in search of a new life, a job and a husband.
EVENT CLOSED.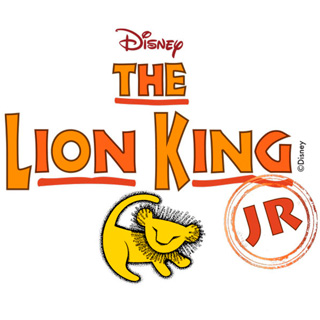 A young lion prince is born in Africa, thus making his uncle Scar the second in line to the throne. Scar plots with hyenas to kill his father.
EVENT CLOSED.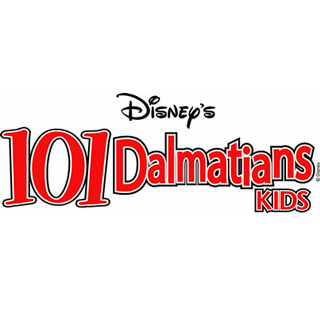 In the city of London, canine parents Pongo and Perdita happily raise their Dalmatian puppies until the Cruella De Vil plots to steal them!
EVENT CLOSED.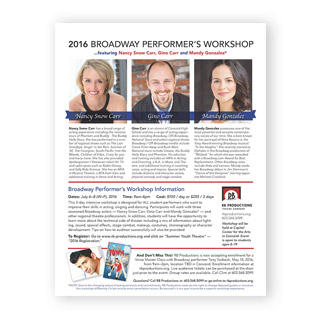 A workshop designed for those who want to further improve their skills in acting, singing and dancing. Summer 2017 guest artists TBD.
EVENT CLOSED.
Fun Facts About RB Productions
Average number of youth in RB Productions programs each summer.
Total number of years RB Productions has been in business.
Total number of kids who have participated since our first year.
Number of pizzas consumed in an average summer show season.
Support RB Productions
 You can support RB Productions in a number of ways including becoming a season sponsor or a show sponsor, paying for bio-boards or t-shirts, providing a scholarship, by donating paint and supplies or by advertising in our show program.
Support RB
Thank You to Our Major Sponsors!